DISTANCE LEARNING
Effective distance education can be
accomplished
Distance learning is so important as learning is often in a time-critical period. But how can you deliver these assets to your students while they are off-site for one reason or another?
Want more TechEd insights? Subscribe to our blog!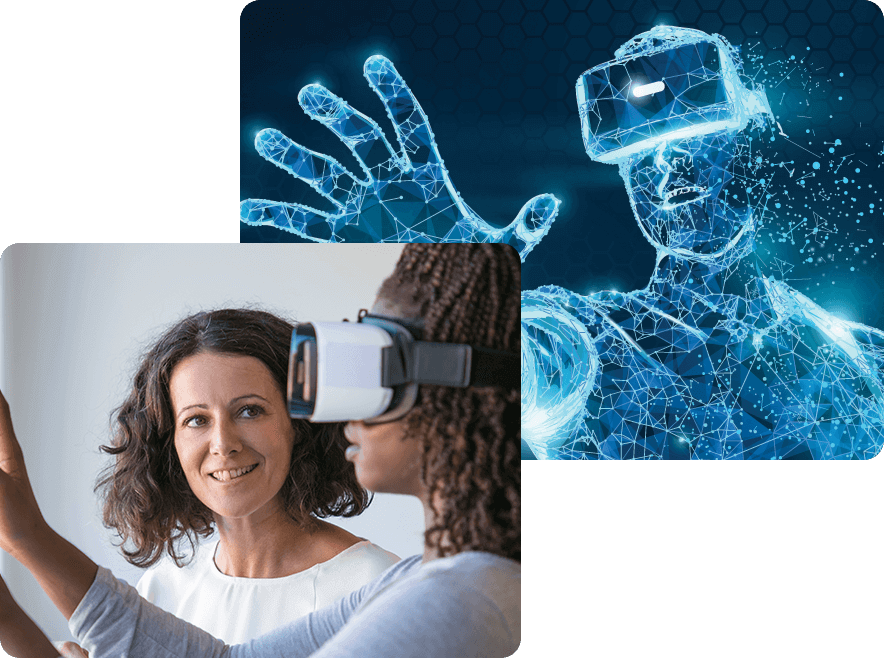 BENEFITS OF VR DISTANCE LEARNING
Identify and leverage your simulation resources
effectively
Distance teaching can be accomplished by means of many conventional Internet tools, such as email, text messaging, and web forums. There are a variety of online courseware platforms such as WizIQ, Blackboard, and Moodle to enable some material to be delivered.
‍
But what about remote simulation classes that allow your learners to continue their courses at home?
The continuous support we have received especially during the pandemic has enhanced our VR training portfolio and this is something we will continue to capitalize on the "new normal" teaching and learning environment. Virtual Medical Coaching has proved excellent partners for our teaching and learning needs.
"This is really helpful for us as 3rd-year students who haven't been in a clinical department for 9 months"
WHY WORK WITH US
Our distance learning
support
As well as offering VR simulation, we also offer Desktop edition of our award-winning Virtual Reality radiography simulation. It still has all the features that you've come to expect from us but now a learner can simply use their PC/laptop rather than a VR headset when they are off campus.