WHITEPAPER
Immersive Virtual Reality Training
in Radiography
This paper will explore the benefits of simulation-based learning, its relationship to VR training technology, and more specifically to the application of VR training in the field of radiography.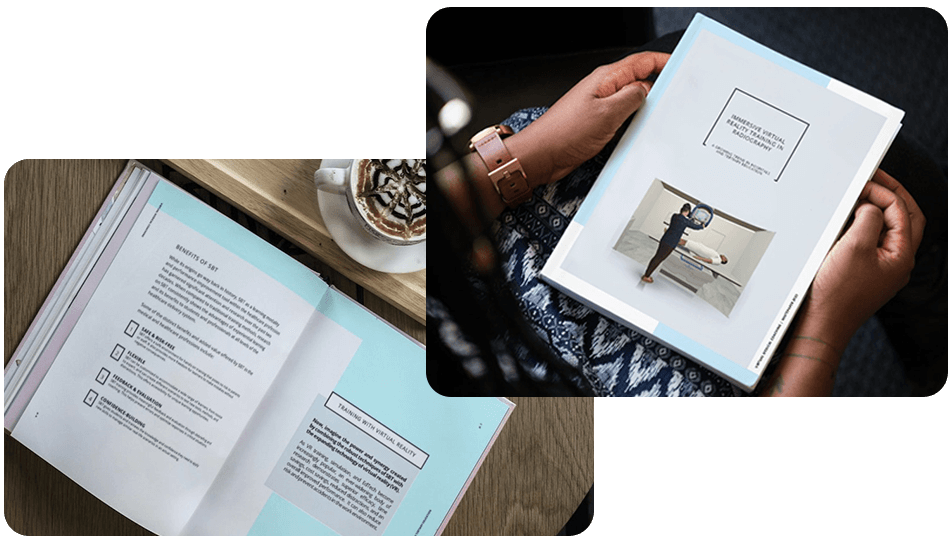 BENEFITS OF VR SIMULATION
Why simulation is
important
Used Routinely
Around the globe, training centers are becoming increasingly aware of their application in simulation training. Simulation is widely used in aviation and medicine, but also routinely used in other skills.
Sophisticated
Virtual Reality simulation is taking off at an accelerating rate. Not only is the hardware improving but the techniques for this training style are becoming more sophisticated and embedded in learning paradigms.
Effective
Simulation recreates conditions that closely resemble reality, while removing any danger. It means that when people confront a similar environment in a real situation, they do so with the experience of detailed rehearsal.
Engaging
Combining theoretical study with an applied knowledge through modern simulation techniques and technology designed for exploration and continuous learning.